We have heard the requests of many customers and have tested different retractable hose systems. The Hide-A-Hose retractable hose system fully convinced us. We would like to introduce to you Hide-A-Hose and another retractable hoses for quick-cleaning.
Hide-A-Hose – The new and easy way to clean

The perfect solution for quick and easy cleaning. Each retractable Hide-A-Hose is housed inside the wall. Simply pull the hose out to the required length for cleaning, attach the preferred tool for your cleaning task and switch the system on from the Hide-a-Hose valve.
Once you'ved finished, disconnect the cleaning tool, partially cover the mouth of the hose with your hand and it retracts back into its wall housing. The Hide-a-Hose system comes with all the accessories you need to vacuum quickly, efficiently and conveniently.
– suitable for dry-wall construction and solid construction
– The hoses are available in 8, 10, 12 and 15 m length
– Cleaning kit with 4 or 7 accessory parts available
Read more: Hide-A-Hose retractable hose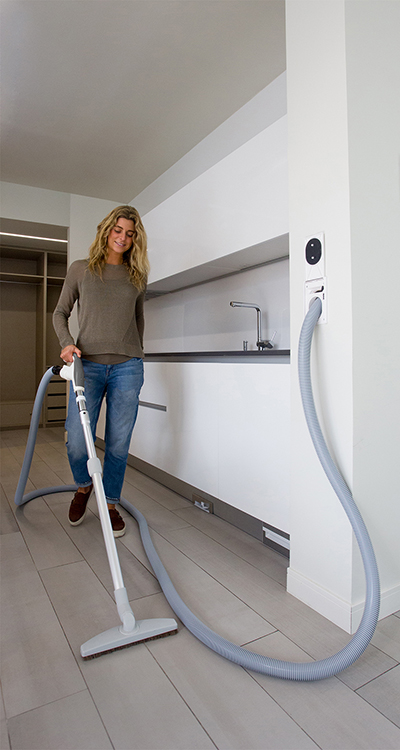 WallyFlex® for quick-clean appliance

WallyFlex® is an innovative auxiliary hose for central vacuum systems. It is easy to use, practical and very nice-looking. The case can easily be installed everywhere in the house. WallyFlex® automatically turns on when the hose handle is removed. The hose can be stretched to 4 meters. WallyFlex® turns any central vacuum system into a quick-clean appliance.
Item # 25722 WallyFlex® black
Item # 25720 WallyFlex® white
Read more: central vacuum hoses, VROOM & WallyFlex®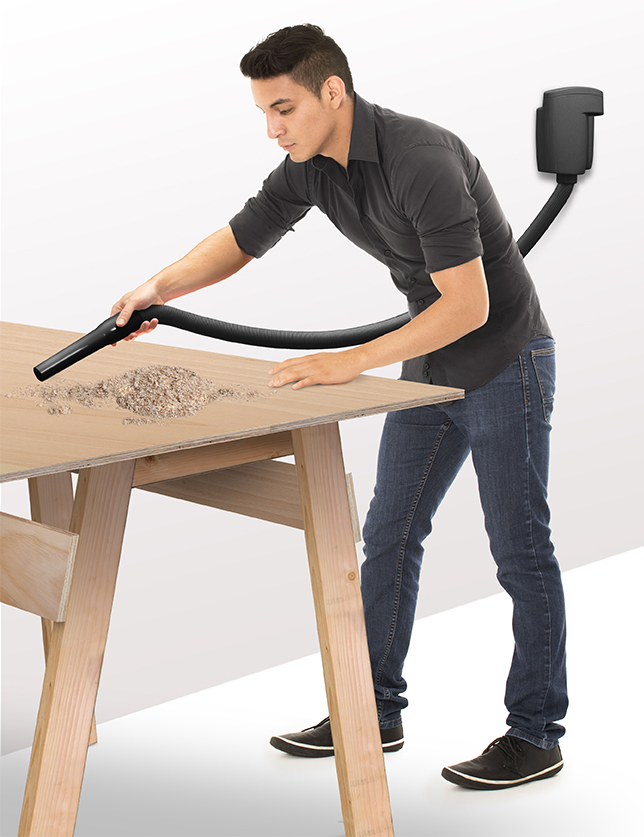 The relocation of the BVC Factory from London to Lissabon is complete!
We proudly present the BVC product innovations for 2021! Our customers ask us continuosly for smart storage options for vacuum hoses. So we added the Vroom Retract Vac hose retraction system and the QuickRoll hose reel to our product range.