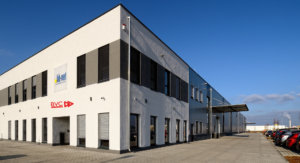 The BVC move has been completed!
We now feel right at home in our new factory.
The process was long and hard for everybody here at BVC, but it was worth it.
Not only do we now have a modern production area, and warehouse, but we have also introduced changes to our IT infrastructure.
As you might have noticed, our email has changed to
info@bvc-vac.com
– The telephone number has not changed, though. (+49 (0) 9721 7857 0)
We would like to thank everyone who has helped with this huge step forward for us and all of our customers
If you have any questions or comments, please contact us.
New address:
BVC EBS Distribution GmbH
Lissabonstr. 4
97424 Schweinfurt
Germany
Your BVC Team