The central vacuum cleaners BVC SILVERLINE are considered to be classics.
Cleaning result, durability and technology convince in each regard. That is why our central vacuum cleaners established themselves quickly as an inherent part of the modern home technology.

durable and dependable –
incl. HEPA 13 filter as part of  the
three filter system.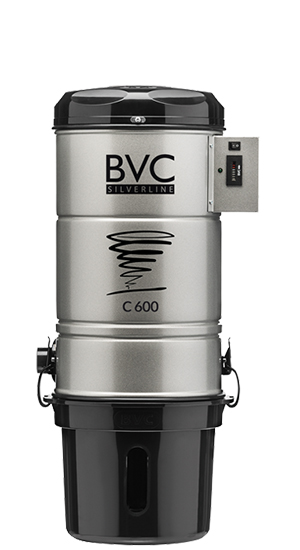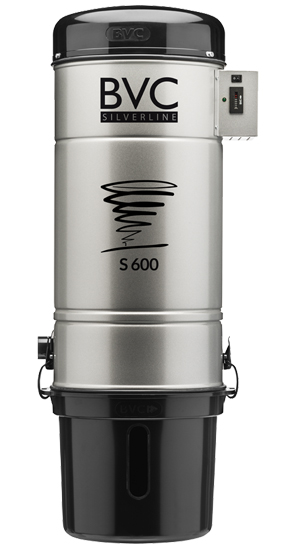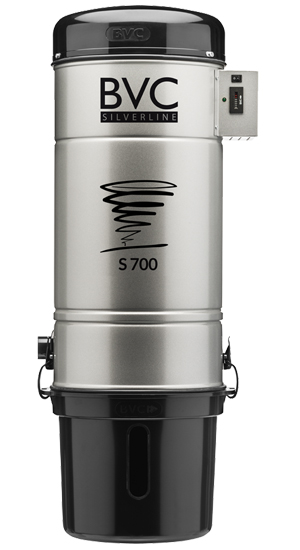 max. suction power
max. current strength
engine power
max. air volume
max. vacuum
inlets
piping
container volume
dimensions
weight
motor protection filter
sound isolation
SILVERLINE analog
control electronics
Item #
approx. 680 Airwatt
8 A
1800 Watt
approx. 224 m³/hour
approx. 296 mbar
2-5 inlets
55 m of piping
12 liter
80 cm x 30 cm
11,8 kg
cotton
no
ca. 700 Airwatt
8 A
1800 Watt
approx. 234 m³/hour
approx. 305 mbar
5-8 inlets
80 m of piping
20 liter
108 cm x 35 cm
17 kg
cotton
yes
ca. 730 Airwatt
9 A
2000 Watt
approx. 241 m³/hour
approx. 315 mbar
8-11 inlets
120 m of piping
20 liter
108 cm x 35 cm
17 kg
cotton
yes
All BVC central vacuum cleaners are in stock at BVC. You can order the devices from your BVC representative in your country by specifying the article number.
Are you a new customer? We are happy to call you a BVC dealer in your area. Please contact us by e-mail or via the contact form.
You will find our BVC product catalog as well as an article list in our download area.