The inlet valve is the visible part of your central vacuuming system in your living area. When closed it seals the pipeline. As soon as it is opened and the central vacuum hose connects with the low voltage contacts, the central unit is able to exchange signals with the central vacuum hose
Wall inlet valve plastic
Our wall inlet valves in classic design match perfectly in every living ambiance.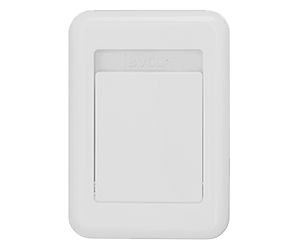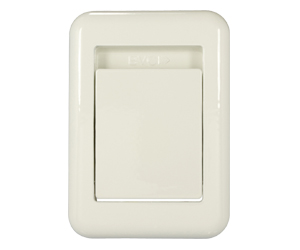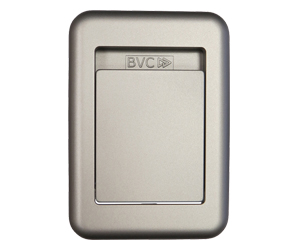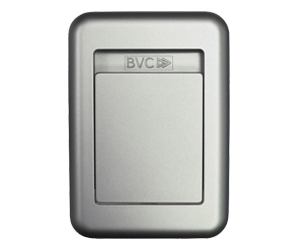 Wall inlet valve "Flat Design"
Our flat inlet valves made of plastic are 2.5 mm thinner than classic wall inlet valves. "Flat design" makes a perfect fit in modern style homes.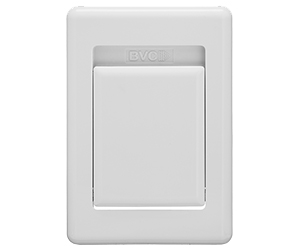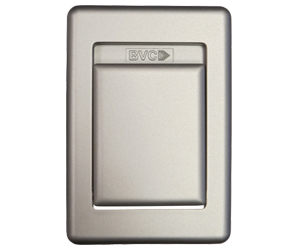 client-specific colours are realisable
Choose your favorite design. No matter whether it's real gold, matt black or your RAL color of choice, we produce according to your individual request.
Wall inlet valve made of aluminium
The wall inlet valve made of aluminium is the favorite wall inlet valve of our customers. It consists of a robust aluminium housing and is sprayed with a special lacquer. This makes it resistant against scratches and abresion. What is technically perfect also convinces optically with pure elegance.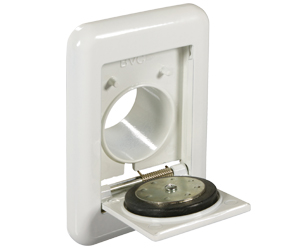 Surface mounted box
pre-assembled with inlet valve # 11304 and pipe elbow  90°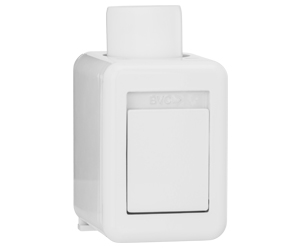 Inlet valve metall
The robust inlet valve made of full metall is available as floor inlet valve and as wall inlet valve.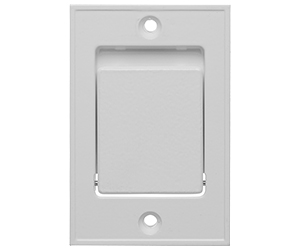 floor inlet valve, white
11250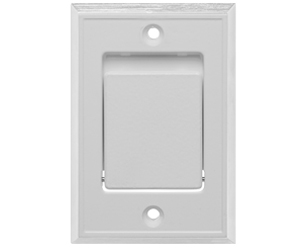 wall inlet valve, white
11246
floor inlet valve, bronze
11230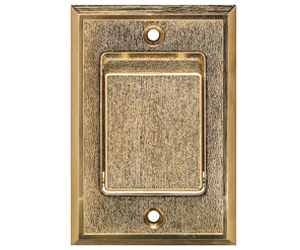 wall inlet valve, bronze
11224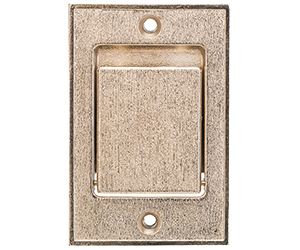 floor inlet valve, chrome
11238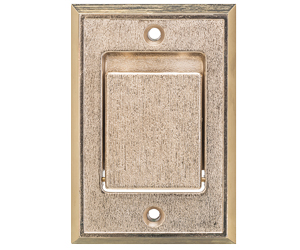 wall inlet valve, chrome
11232
KitVac Dustpan

KitVac Dustpan is the first ever flush auto dustpan that has been designed without a protruding footswitch. Thanks to its modern design, it blends smoothly with the kitchen base or the wall. The screws are veneered with a plastic cap. This makes KitVac seamlessly obscure to the eye. Foot injuries and damage to shoes and the KitVac are avoided. The surface cleaning of the stop nozzle is quick and easy. KitVac is easy to open and close with the tension spring-driven flip-flop door. The front door is totally sealed with a dual rubber seal.
The dimensions of the cover plate are 229 x 84 mm.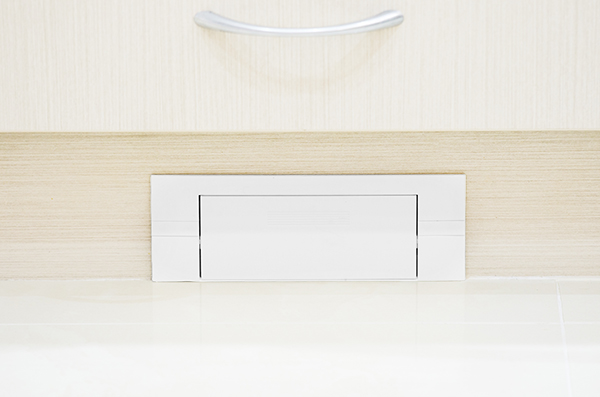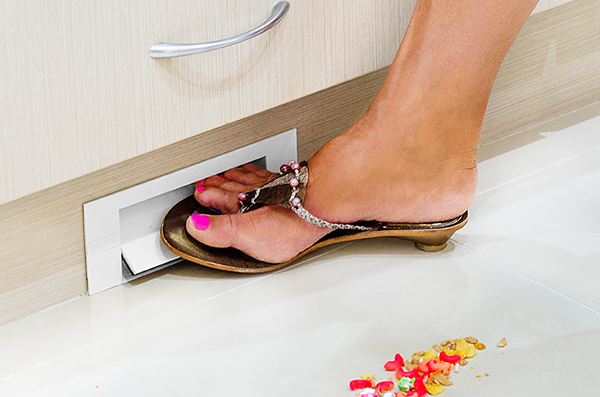 KitVac Dustpan is available in different colors:
white – Item #26101
silver – Item # 26102
black – Item # 26103

KitVac Dustpan Set

Dustpan for convenient quick cleaning, with hose clamb and 75 cm flexible connecting tube for 50 mm connection.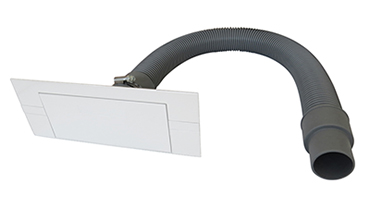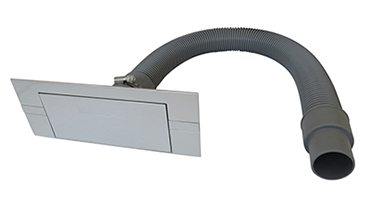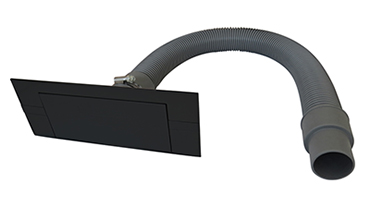 "VACPAN" – Automatic Dustpan

With the VacPan you are able to quickly and easily remove crumbs and other kinds of dirt without using a central vacuum hose. The VacPan is installed flush-mounted to a baseboard, cabinet kickboard or wall. By moving the kick switch to the "ON" position with your foot, the central vacuum cleaner starts. Sweep dirt towards to the VacPan inlet and watch the dirt disapear. Perfect for kitchens, entrance areas, garages or beauty salons.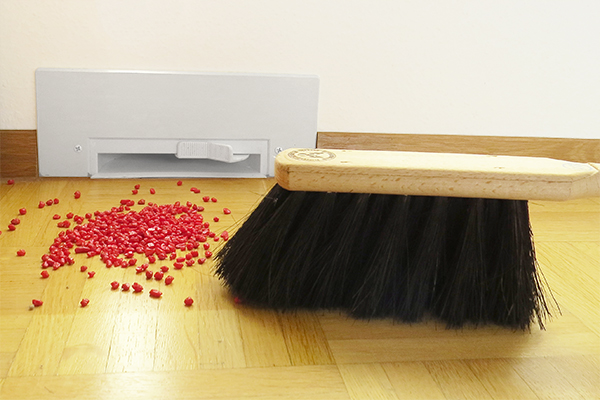 Vacpan set "flex"

including cover, connecting knee and 75 cm flexible connecting tube for 50 mm connection.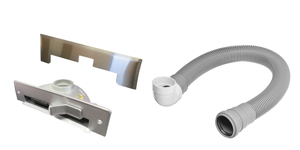 stainless steel design
Item # 11150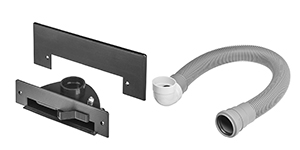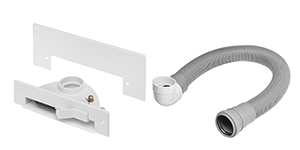 Vacpan set
including cover, connecting knee and rubber sleeve.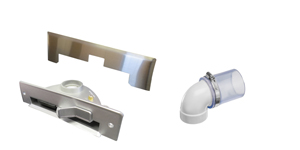 stainless steel design
Item # 11100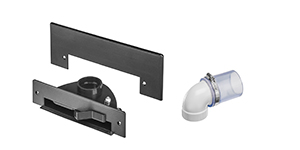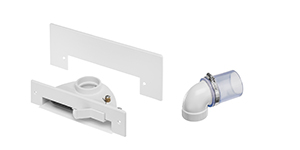 You may find this also interesting!