BVC now offers new accessories for more comfort and efficiency when vacuuming.
Vroom
Vroom is a retractable suction hose that is directly connected to the central vacuum cleaner. The slim case can easily be installed in cabinets or closets and turns any central vacuum system into a powerful, quick-clean appliance. Vroom automatically turns on when the hose handle is removed. The suction hose is available in two sizes to accommodate all installations. It offers up to a 4.4 or 6.2 meters reach, and is instantly accessible for frequent cleanups. With the slide control on the handle the power of the intake air can be regulated. After use the hose retracts into its case and automatically turns off when the hose handle is replaced. Vroom is always there when you need it, but out of sight when you don't.
>> learn more about Vroom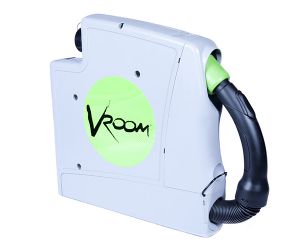 Extension for telescopic tube
With the new lightweight extension for telescopic tube you can easily vacuum hard-to-reach areas. The 35 cm long extension telescopic tube extends the telescopic tube by 32 cm. It is also possible to fit the extensions into one another in order to reach your desired work height. It can be used with the model #10586.
Telescopic tube 92,5 cm + extension 32,0 cm = total length 122,5 cm
>> learn more